All Topics
»
Site Showcase
»
Game Showcase
» Paper Airplane High Scores
Paper Airplane High Scores
Tutorial
Tutorial
Paper Airplane High Scores

0
Paper Airplane High Scores
by Himochi » October 28, 2016 11:23 AM
Last Edited: October 28, 2016 04:42 PM
I'm curious what everyone's scores are, since I feel like I've been getting good at the game. Here's my latest high score!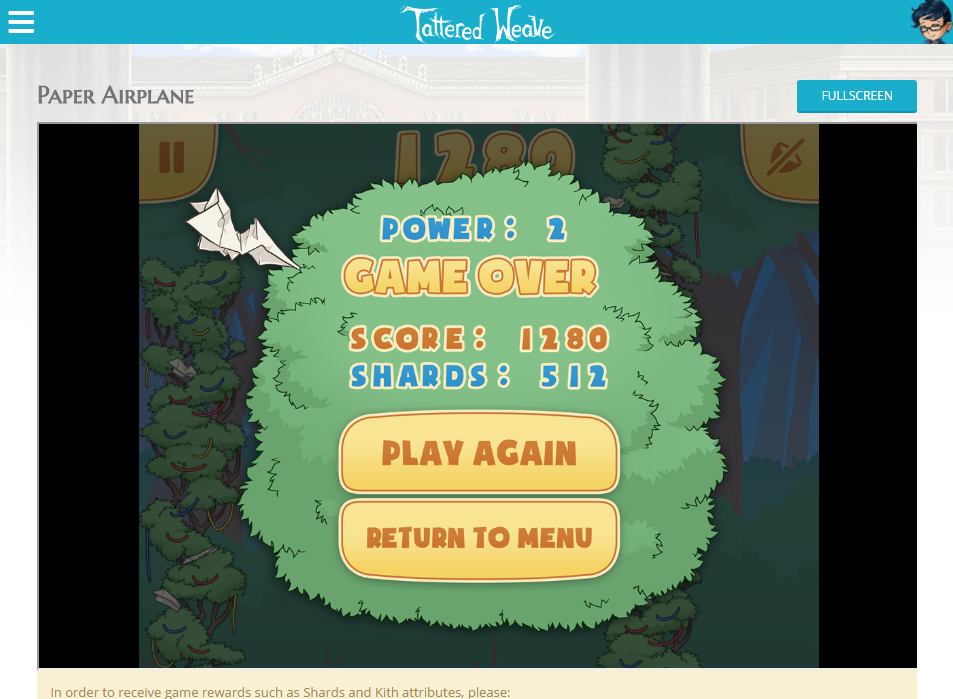 The pause feature comes in super handy when playing, since I often play longer than 6 minutes at this point. As a tip, it's best to pause just after leaving hedges so you have time to adjust yourself when you unpause! :D
Edit: Beat my record! :D By a bunch, too.