All Topics
»
Illustration
»
Illustration Art Shops
» Mothit's Art Mart (closed)
Mothit's Art Mart (closed)
Tutorial
Tutorial
Mothit's Art Mart (closed)

4
Mothit's Art Mart (closed)
Last Edited: August 05, 2019 06:00 AM
Rough Prices
: (Subject to Adjustment Based on Order)
Prices are based on timing and Moth's personal shard::gem finances
Note:
Only Tattered Weave-themed commissions will be accepted
. Sorry, but due to how Moth finances his time, anything not TW related would have to be for real-world currency. PM for details.
Bust:
10,000 shards or 100 gems
Full Body:
20,000 shards or 200 gems
Scene:
50,000 Shards or 500 gems
(Hesitant Base Price)
Kith Sketch:
10,000 Shards or 100 gems
Kith Family Portrait:
20,000 Shards or 100 gems, starting price (10k for you and 10k for one kith, additional kith from there cost 5k each)
Adding a Kith to a Bust or Full-Body:
1,000 shards or 10 gems
Pixel Gif Prices: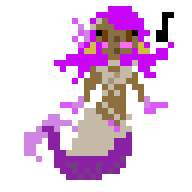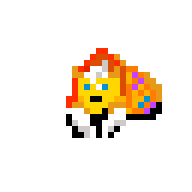 I don't actually know what I'm doing, so prices are low
Base Price:
50 gems
Kith picture prices subject to change depending on what the kith are. For instance, Licorne pictures cost less because I can't draw equine-looking creatures, and I feel bad about it. Most premium kith cost more to draw because they're more complicated. Heroic and Tattered kith cost more to draw for the same reason

Anything not listed can probably be done, just ask. All drawings have colouring included in the price. If you want a colourless picture I will deduct the price for you with the disclaimer that my line-art is terrible, and you've been warned.

Examples:
User Bust Examples
Spoiler
Scene Examples:
Full range of Examples on
Art Thread